Dr. Sachin Palnitkar - Gastroenterologist in Pune
Dr. Palnitkar Sachin Sudhakarrao
MBBS, MD - Internal Medicine, DNB
( Gastroenterology ) Hepatologist And Gastroenterologist
Dr Sachin Palnitkar is a practising Internal Medicine Physician, Gastroenterologist and a Hepatologist with an experience of 18 years. He is a skilled doctor in his field of specialization. Dr.Sachin Palnitkar has been awarded Gold Medal in MD Medicine – MUHS.
He pursued his MBBS in the year 2001 from Grant Medical College And Sir JJ Hospital – Mumbai. He completed his Fellowship In Transplant Hepatology in the year 2017 from Kings College London. Dr. Sachin Palnitkar has also done his MD in the year 2012 from Maharashtra University Of Health Sciences, Nashik. He has also done his DNB in the year 2015 from National Board Of Examination.
He worked at Armed Forces (Army Medical Corps) from 2003 to 2008, and from 2012 to 2013 with I C U and from 2017 to 2017 at Radiation Medicine Center.
Dr. Sachin Palnitkar is an honorary consultant Hepatology &  Gastroenterology at Dr. Palnitkar's Liver & Gastro Clinic in Pune, India. 
Dr. Sachin Palnitkar is trained in all aspects of Hepatology & Gastroenterology Emergencies viz. Gastrointestinal Bleed, Medical Management of all Acute Abdominal Conditions, Liver Failure, Chronic Liver Disease & it's Complications, Biliary and Pancreatic Problems. He is also trained in diagnostic and therapeutic endoscopy (Banding, Electrocoagulation, Dilatation, Foreign Body Removal, Feeding Tube Placement, Percutaneous Endoscopic Gastrostomy).
 He is trained in one of the pioneer institutes of Liver Transplant in South India for 3 years & practised there as a consultant gastroenterologist & had a real-time experience of managing more than 250 liver transplant patients in the span of last 4 years. During his DNB training, he observed, assisted and performed all diagnostic and therapeutic GI procedures including gastroscopies, colonoscopies, ERCP, motility studies, manometry and pH studies.
A special area of interest is Fatty Liver, Non-Alcoholic Fatty Liver Disease, Auto-Immune Hepatitis, Hepatitis B & C Infections & Drug-Induced Liver Injury (D.I.L.I).
Our Expertise
Dr. Palnitkar's Liver and Gastro Clinic is offering consultations mainly in Liver Transplant, Liver Diseases and Gastroenterology.

Gastroenterology is the branch of medicine focused on the digestive system and its disorders.

Chronic Liver Disease
Early detection of liver diseases will reduce chances of cirrhosis and liver cancer

Part of Unique transplant team in Maharashtra to offer Liver, kidney, Pancreas and small bowel transplant
Evaluate Stomach pain, Ulcers, Gastritis, Digestive tract bleeding, Polyps or growths in the colon
Testimonials
Very well behaved and expert doctor. He explained everything in very good manner. I will highly recommend this doctor. Thank you sir.
Proper treatment and diagnosis on disease is given by Dr. Sachin Sir. Knowledgeable personality and great human being, speaks with patient in a very friendly way. Thank you so much Dr. Sachin Sir for valuable consultation.
We have consultant many doctor but no results. After 4 doctor, we consulted Dr. Palnitkar with his experience and proper treatment my was recovered from the initial stage of Colatis. Very much thanks.
Very good and friendly doctor. I had been there for my liver checkup, and he explained me everything so easily, I was really relieved. Dr. Palnitkar is the best Gastroenterologist in Pune.
Wonderful experience. Doctor listen everything you want to tell examine patient very nicely. Please do visit him. Most important thing is that the doctor is personality very approachable.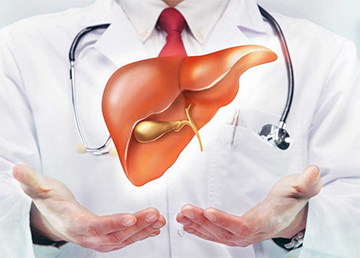 Dr. Sachin Palnitkar
Dr. Sachin Palnitkar is a Specialist in Liver Transplant, Liver Diseases and Gastroenterology. He is currently based in Pune, attached to Deenanath Mangeshkar Hospital (Erandwane) as Honorary Consultant. He is also available for consultation at Newlife Liver & Gastro Care (Kothrud) and at his private clinic in the Health Plaza building located on Green Drive Road, Wakad.
Need an Emergency Help? Call Us Now!
020-40151100
Contact Us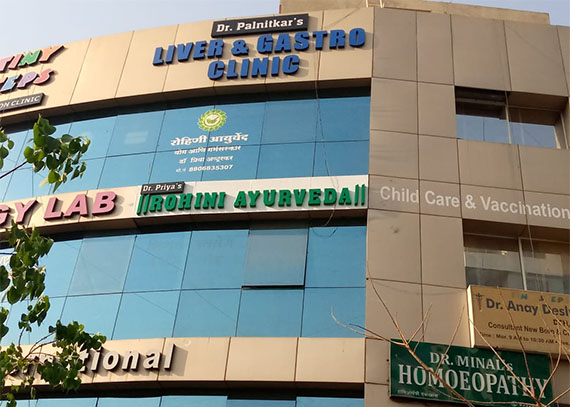 Our Latest Blogs
WHEN DO YOU NEED A LIVER FIBROSCAN A liver fibroscan is required in case you have the following...